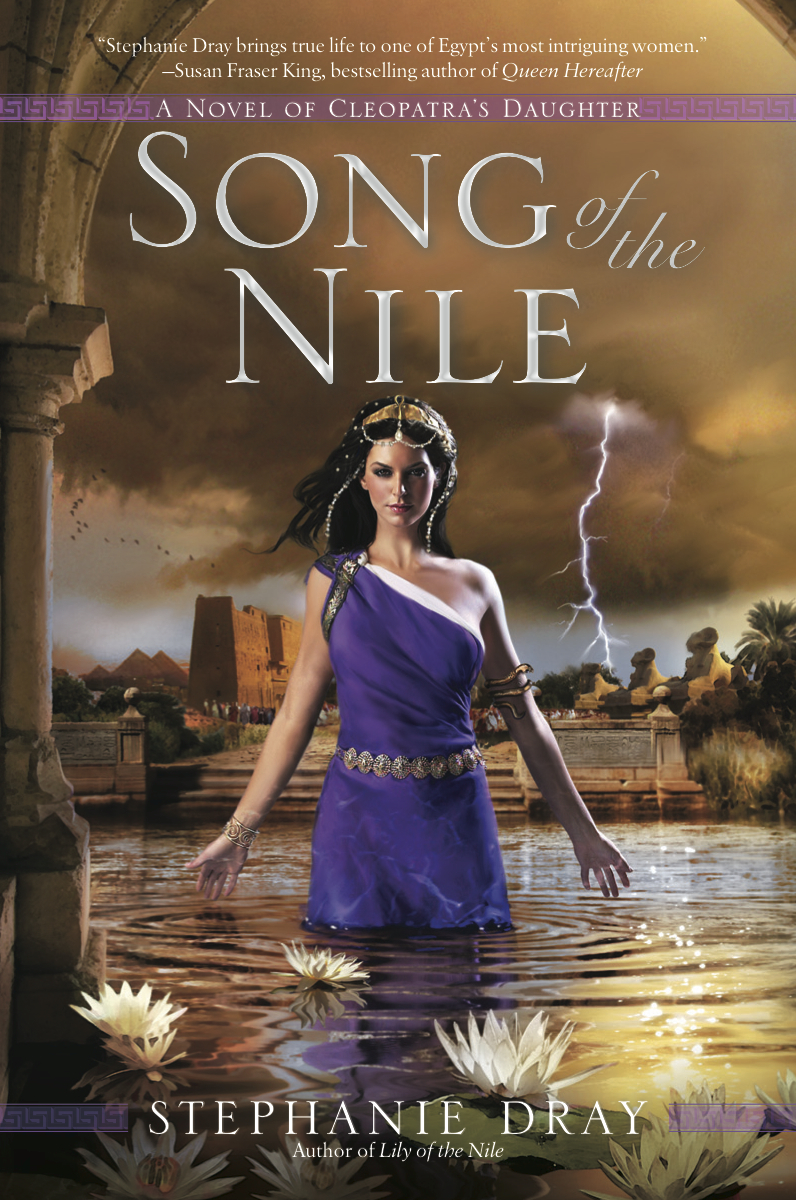 After a week-long station break, I'm thrilled to resume Writers on Rogues with the amazingly talented Stephanie Dray! Stephanie and I met a few RWAs ago when we discovered that we were both Smith College grads...once a Smithie, always a Smithie, and I've been so happy to call her a friend since! We had a great time at Smith this time last year...talking about Romance on an alumnae panel and causing a whole lot of trouble, I'm sure!  You probably know that Stephanie writes fabulous ancient historicals (her most recent is Song of the Nile)...so I knew she'd deliver the rogue of all rogues when I asked her to come over and add her vote for Writers on Rogues! Boy did she deliver with Mark Antony, the Romantic Rogue of the Ancient World...
***
Antony and Cleopatra are the most famous lovers in the history of western civilization. But why did the Queen of the Nile fall in love with a Roman general? I'd argue it was because he was the ultimate bad boy.
Mark Antony (otherwise known as Marcus Antonius) was famous for his thick curling hair and brawny good looks. He had a wide neck, broad shoulders and wore his tunics short so that all the ladies could get a good peek at his powerful thighs. Let's just put it this way: he claimed to be descended from Hercules and everyone believed him, because he looked the part.
But with Antony, it was more about good looks. He was also a brilliant general and a soldier's soldier. He ate with the men in his army and shared their privations, going so far as to snack on bugs and bark in hard times. In adversity, he could be at his best. Even his detractors give him that. For example, after a horrible defeat, his Parthian enemies actually cheered him when he finally dragged himself and his army back across the river to make their escape.
Now, that takes panache. And Mark Antony was all about panache. He was no prude, no lover of modest fare. Oh no, Antony loved wine, women and spectacle. He and Cleopatra actually took bets on who could rack up the highest dinner tab. (She won when she dissolved a pearl and drank it.) With Antony, everything had to be bigger and better. He wore more bling around his neck than a modern day rapper. This was a man who actually made lions pull his chariot. And the ladies loved it!
No stranger to a sword, Mark Antony was famous for acts of daring do. Sometimes it was on the battlefield and sometimes it was in the political arena where he managed to turn the course of history with a single speech at Julius Caesar's funeral. Now there's a man who knows how to use his tongue.
Under that bad boy exterior, seems to have beat a somewhat noble heart. Antony nearly bankrupted himself giving away money to friends. He could also be gracious in victory--giving honors to his fallen enemies. And he had a taste for plucky heroines. Though Antony was married four times, he seems always to have gravitated towards women of intelligence and independence. And in spite of his womanizing ways, he also honored women as equals, putting them on his coins as no Roman had ever done before him.
***
A soldier's soldier, hmmm? I do love a man in uniform!
Tell Stephanie & me who your favorite uniformed hero is...and one lucky commenter will win a signed copy of the first book in her Cleopatra's Daughter series, Lily of the Nile!